The Fashion Trader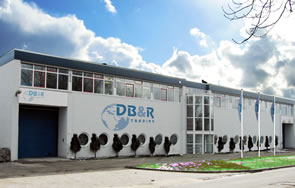 The Fashion Trader is the place to buy and sell European brand name fashion on the Internet. For the best deals for summer, spring, autumn or winter fashion we have the stock available ready to ship.
From our centrally located warehouse in The Netherlands, we can deliver stock throughout Europe.
Wholesale liquidation of stock by the pallet or by the truck from leading brand names and department stores.
Purchase wholesale brand names at the warehouse or Online, we supply a large number of established retail fashion outlets including. If you are looking for a single wholesale box lot of new season jeans or a wholesale container load of sports shoes, we have what you are looking for.
wholesale clothing, wholesale fashion accessories, wholesaler liquidations liquidator closeouts, liquidation, surplus wholesalers wholesaler products retailers, ebayers, flea market trade shows pallets truckloads name brand closeouts and buyouts. We buy and sell… let us know what you got
___________________________________________________________________________________________________________________________________________
DB & R trading bv is een internationale handelsorganisatie die zich voornamelijk bezig houdt met de in-en verkoop van merkkleding uit het lage en het middenhoge segment.
Door een groot netwerk en goede contacten is DB & R trading bv instaat om zowel grote als kleinere partijen aan te beiden tegen de allerlaagste prijzen.
Als handelsonderneming zijn wij niet alleen geconcentreerd op de partijen handel maar hebben wij tevens diverse outlet en reguliere winkels in beheer . Hierdoor zijn wij instaat de schommelingen in de markt direct te constateren en hier flexibel en snel op in te spelen, zodat wij u de meest accurate en recente handel kunnen aanbieden.